Oni masks borrow from Japanese folklore about Oni. In these folklores, Oni is a kind of ogre, demon, or troll that is portrayed as a hulking figure having either one or more horns on their head. Ideologically, stereotypes put them as red, blue, or green-colored creatures. Besides, they have long, sharp teeth and have an angry face all the time.
They're scary, but some people find them as great inspiration. As such, they have created the Oni mask to imitate these creatures. You can use these masks in parties, weddings, cosplays, Halloween, etc.
In this article, we analyze these masks in detail. Also, we present some affordable options to you, just in case you want to look like these scary supernatural beings.
What is the meaning of Oni Masks?
Oni masks are typically facemasks representing a supernatural troll, demon, or ogre. The masks are scary, representing the look of a yōkai/ogre/troll, as depicted in the folklore.
Oni masks are a big thing in Japanese art, literature, and theatre. For instance, people wear them during the Setsubun/ Bean-Throwing Festival.
Japanese people like keeping and following traditions. And this mask is one such tradition which has been passed down from one generation to the next.
And currently, the mask has extensive use not only in Japan but also in other parts of the world. They are used as costumes for various events. They are famous because they can represent different creatures and characters, including ghosts, ordinary people, devils, deities, heroes, and animals.
What are the different types of Oni Masks?
There are different kinds of traditional Japanese masks, and each one has a specific role. Oni masks come in various forms, but retain the original expression of the ogre in the folklores. They can be:
Half face masks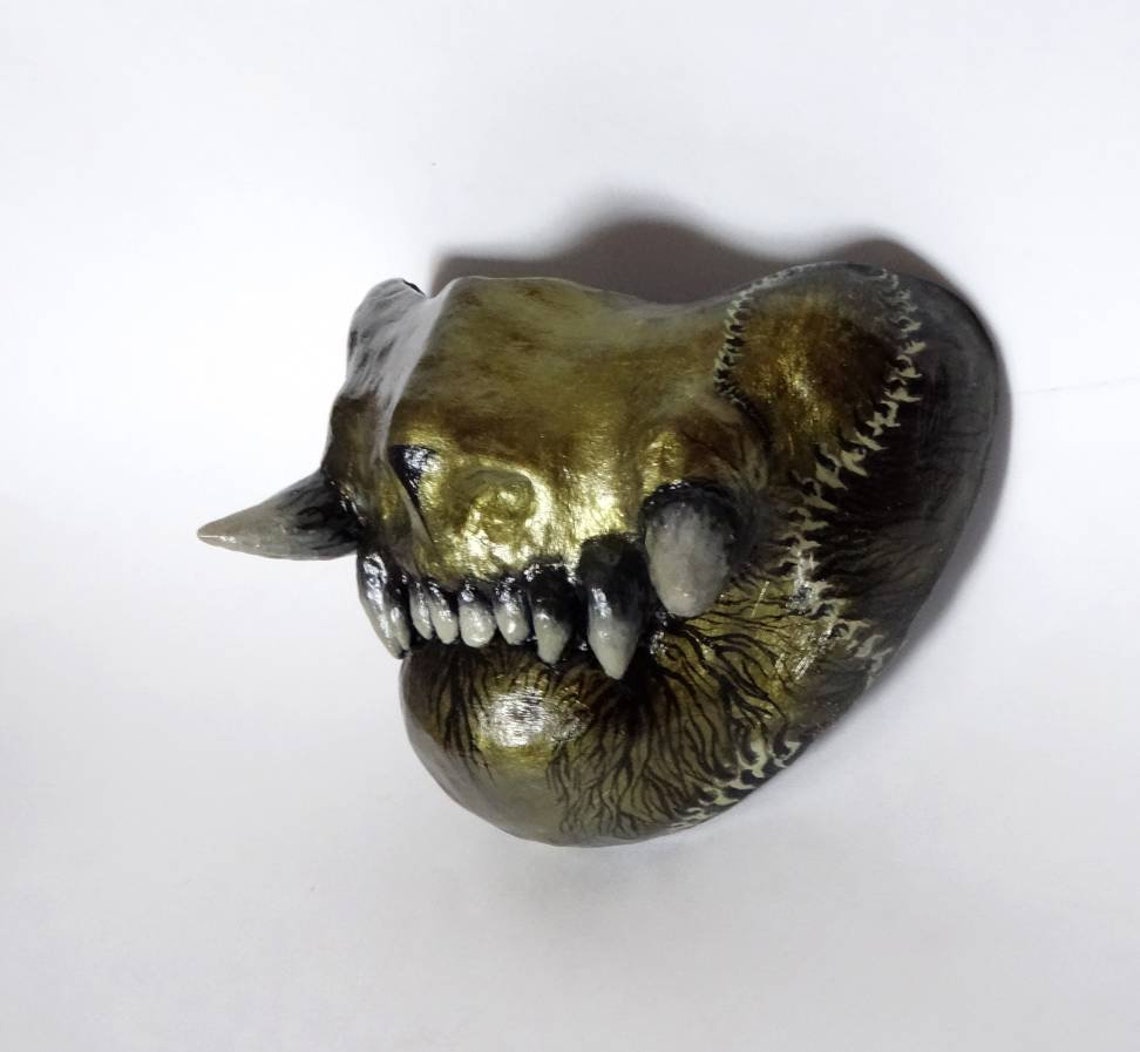 Full face mask
Other mask types
Tengu: are demi-gods that protect the mountains. They have an angry red face with a long red nose. Initially, they were birds but turned into humans while retaining the beak, which turned to the nose. The masks are great for Noh stage plays and specific Shinto festivals.
Kitsune: also called fox masks are suitable for certain Shinto festivals or just fun. They borrow from foxes, which historically were seen as magical creatures – shapeshifting abilities, for prosperity, and as messengers of Inari.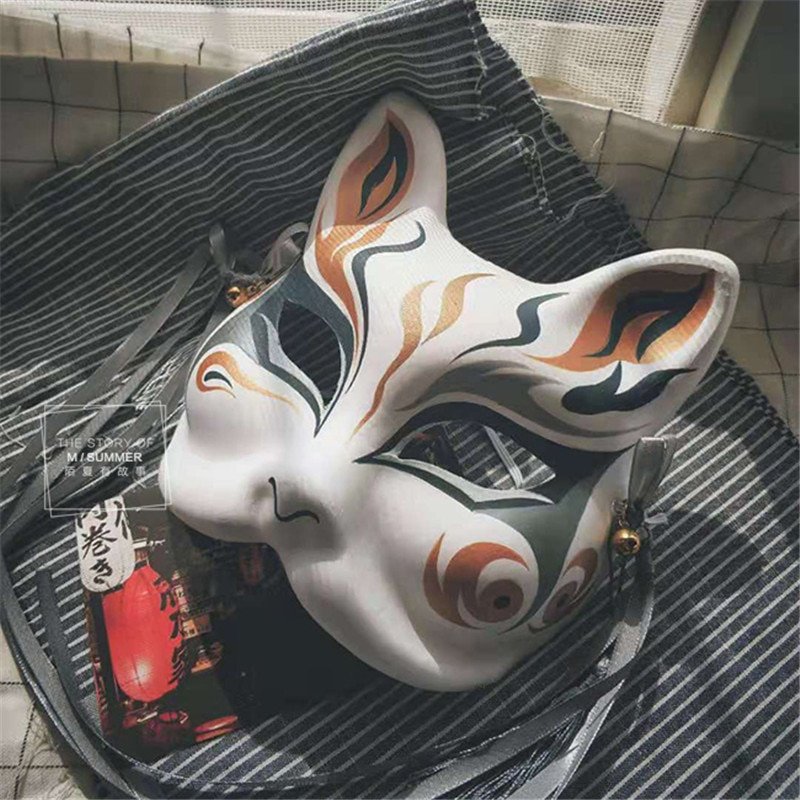 Others include Noh & Kyogen masks, Hyottoko Okame and Men-yoroi.
Example of Oni Mask tattoos
Tattooing is a common thing across the world. However, when it comes to Oni mask tattoos, it shows a particular culture with roots in Japan. You can create these tattoos in different parts of your body. Remember, they have a specialty in them.
Each tattoo should retain the original colors of Oni, i.e., red and green, so that the tattoos come out colorful. Again, create them on a large surface so that they look good.
You can create an Oni mask tattoo on the chest, the back, or on the arm. However, pay attention to the expressions. That means the teeth and horns require attention to detail.
Some people club the Oni mask with a Japanese dragon for an outstanding tattoo.
Examples of Oni mask tattoos include:
The tattoo covers one side of the chest and arm. It has a clear expression.
Some more examples of Oni tattoos
Buying Guide for Oni Masks
Buying an Oni mask is a pretty straightforward process. But you should consider the following features:
Mask material: the material of mask you'll be buying determines the durability and comfort you get. Typically, the majority are made of TPU plastic while few come with a fiberglass exterior. Both types feature a sufficient foam padding on the interior. If you are going to use the mask for shooting, you'll need something harder.
Full face or half face? This entirely depends on your taste and preference. The bottom line is that it should fit the purpose. Remember, most masks fit teenagers and adults.
Full costume: do you need a mask alone or with the loincloth? Usually, the loincloth is of tiger pelt. You should match your mask and the loincloth.
Mask expression: naturally, an Oni mask should be scary. But, some have milder expressions. Here, you'll choose what impresses you.
Customer reviews of Oni Masks
Oni masks are costumes that you can put to various uses. Customer report using these masks for various use, including play shoot games, Halloween, and other types of parties. What's impressive is that majority of customers found these products to be highly functional.
For those who used to play games, the masks were able to protect their faces and eyes. Still, those who attended processions and parties, the goal was achieved. The scary nature of the masks came out.
Apart from that, they look beautiful, justifying the purchase.
Few complaints came up, and a notable one was they could fit some people's faces.
Comparison of the Top 5 Oni Masks
The Aoutacc airsoft half-face masks are a little scary and work well for the majority of events you subject it to. Made of high-quality TPU material and stretchy neoprene, the mask is very soft to the skin; thus, comfortable to wear.
The mask has a headband integration, and you can adjust for perfect fitting by adjusting the Velcro.   Its size fits and adults.
Though it is soft and comfortable, the mask offers 800FPS pellet protection to your teeth and nose. That means you can also use the mask for BB gun competition, tactic game, live CS game, Nerf gun battles, besides cosplay, outdoor party, Halloween, and costume ball.
Pros
The built quality is decent making it a durable mask
The mask offers decent coverage for the lower part of the face
Aesthetically pleasing
Cons
Some people found it to be a little smaller on their face
The tripple_777 Samurai assassin demon Oni mask is unique. You can't find it elsewhere; it is well-built to serve as a Halloween costume and also has the strength to withstand BB gun and airsoft game.
The exterior is made of high-quality and stronger fiberglass, which confers the strength of a hockey mask. The seller offers a flexible foam to use on the interior. A very soft fabric accompanies the foam, which makes it comfortable to wear the mask.
As pertaining size; it fits all, and it has a black steel mesh for eye protection.
Pros
The quality and details of construction are exceptional making it sturdy
The quality-price ratio is perfect
Cons
The masks can be too close to eyes making blinking a bit difficult
If you want tool scary, then try the Phoenix outdoor Oni mask. It is dark-colored with an angry expression making ideal for multiples tasks. You can use it for gaming, e.g., Airsoft, outdoor live-action CS, war game, etc. additional, it is suitable for hunting and military use.
For those who love events such as cosplay, masquerade parties, and Halloween, this is the mask for you.
It features a shockproof, high strength engineering material that is soft to the skin and devoid of poison and smells. Additionally, it is hard to break.
It is a full face mask, and it is also a one size fits all, with an adjustable belt length.
Additionally, it has a protective foam padding on the interior to protect the eyes. Note that the yes has a metal mesh for protection and allowing breathing.
Pros
It's very detailed; you'll freak at first sight
The eye protection is a useful safety measure for airsoft battles
Cons
The foam pieces do not adhere well to the surface
This is another decent mask from tripple_777.  It features a stronger fiberglass exterior with a generous layer of padding on the interior. Furthermore, it has an interior lining that is very soft.
What's best is that you can adjust this mask to match your physical face.
Pros
Horns are detachable so you can change the direction you want them to look
An adjustable strap makes it to fit different head sizes
Made of sturdy material
Cons
It is a half-face mask with a stretchy adjustable neoprene headband, which implies that it can fit multiple head sizes from teenagers to adults. The headband is fully detachable from the TPU mask, thanks to the adjustable hook and loop straps.
Generally, the mask has a decent built, but it is sufficiently lightweight, fashionable, and breathable. You can use it events like cosplay and Halloween as well as for games like Airsoft, Paintball, and BB gun, among others.
Pros
Comes with a head sock
Quality construction
Comfortable interior
Cons
Fits a little smaller for some customers
Bottom line
Oni masks are currently quite common. They are not only in Japan, but they have extended to other parts of the world.
If you like shooting games or attending Cosplay parties, they can be an excellent costume. While there are many options on the marketing, picking the right one can prove tricky.
The information herein is vital in guiding you to choose the best mask for your event. Additionally, our top 5 Oni mask selection should offer you further reprieve in making a choice.